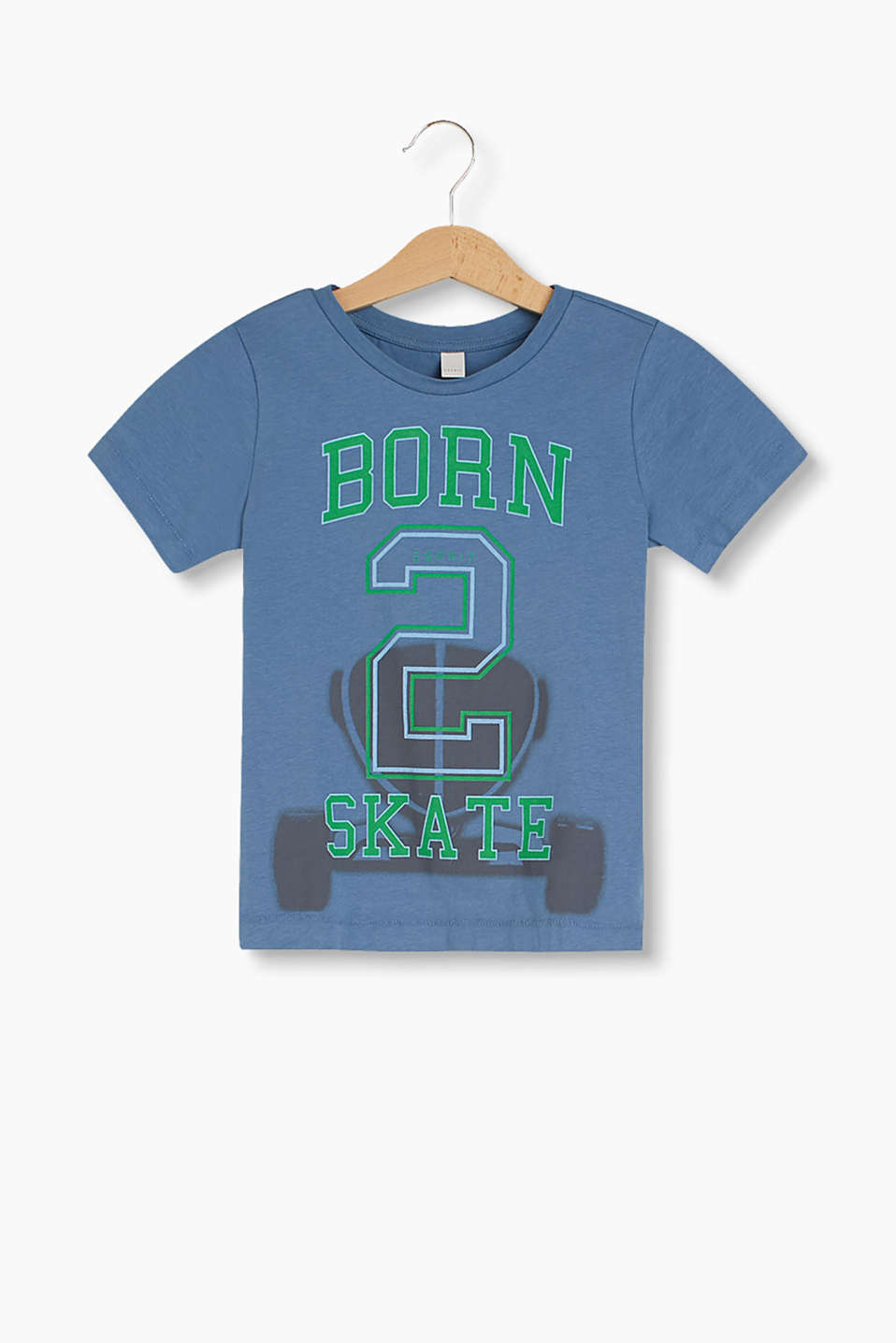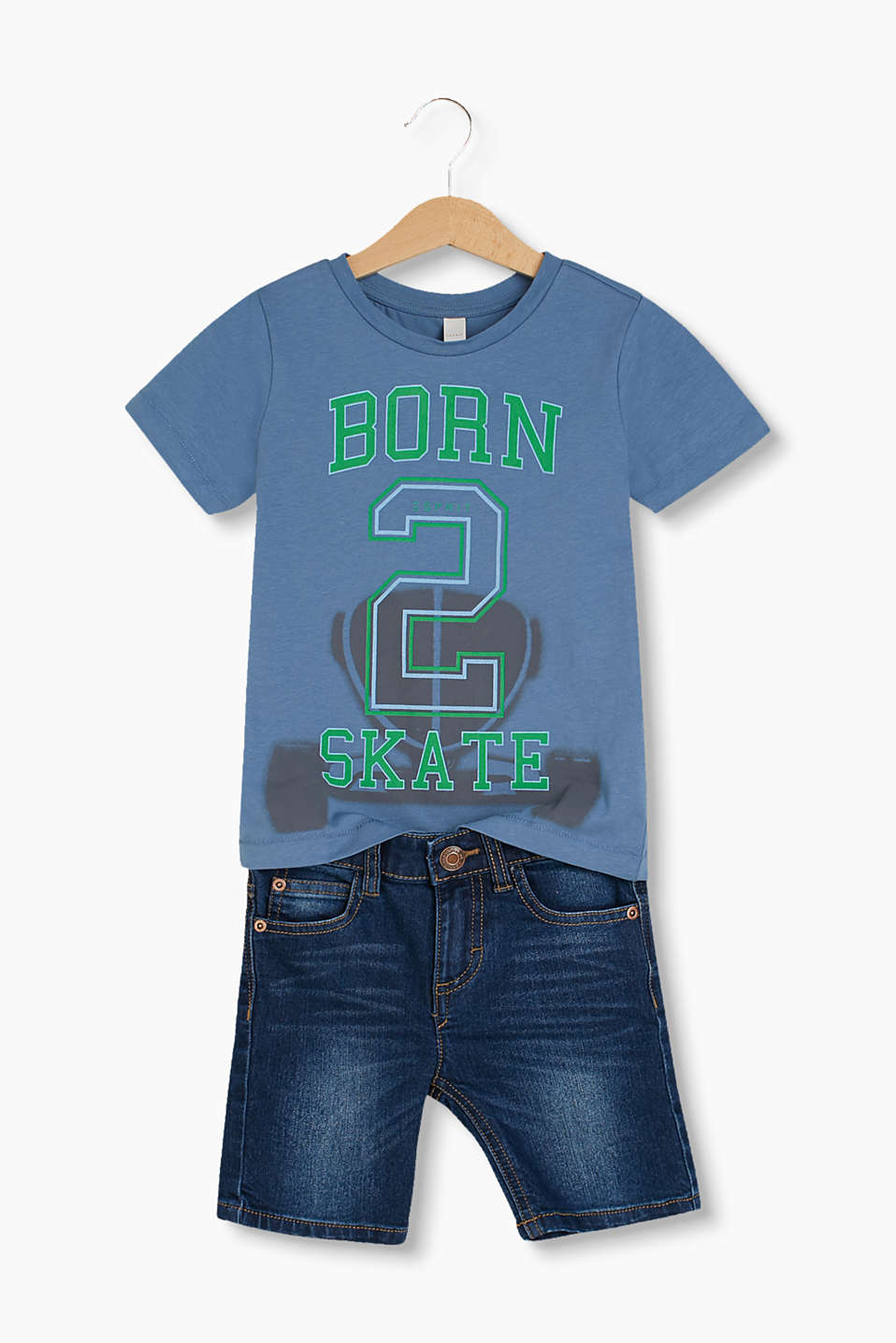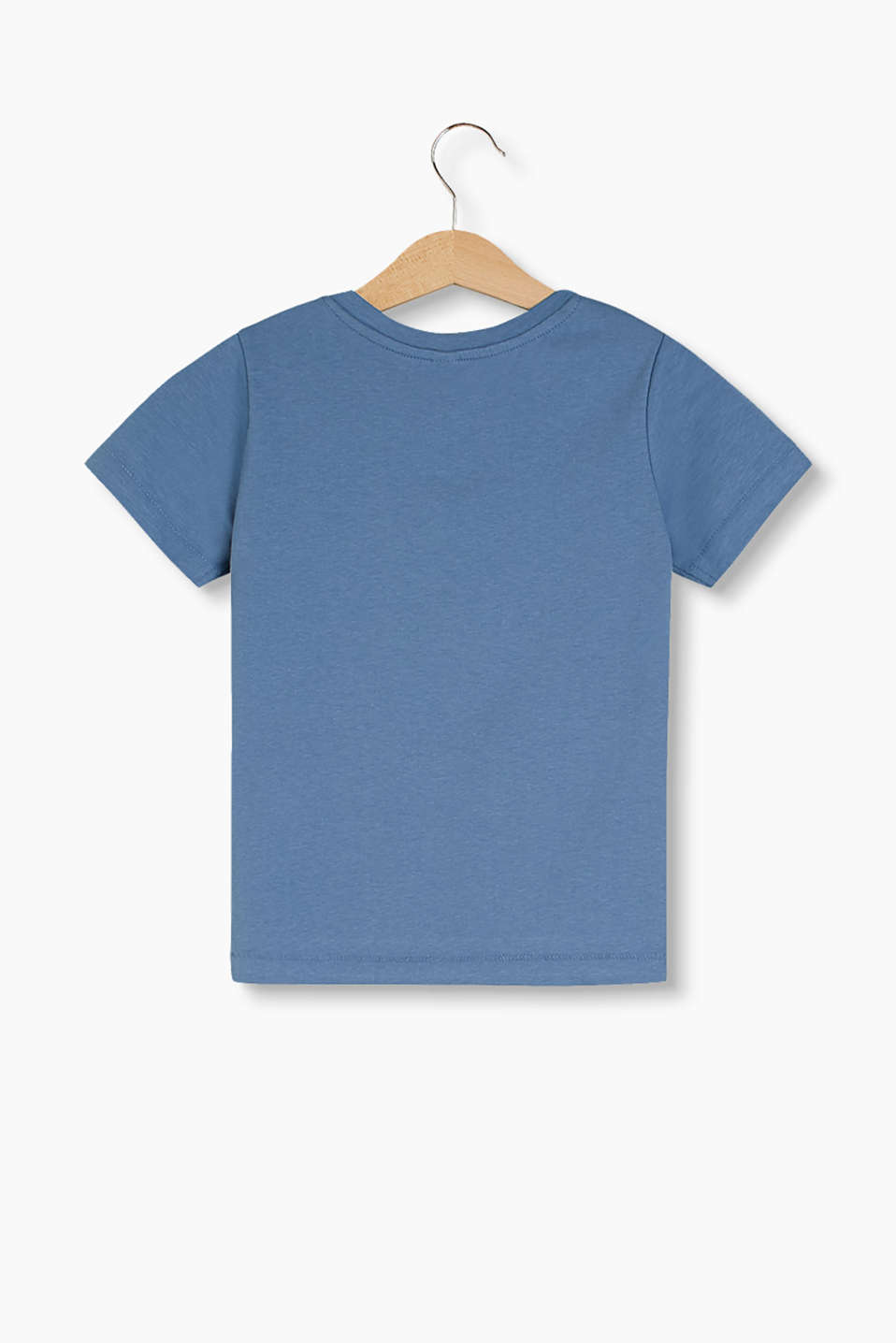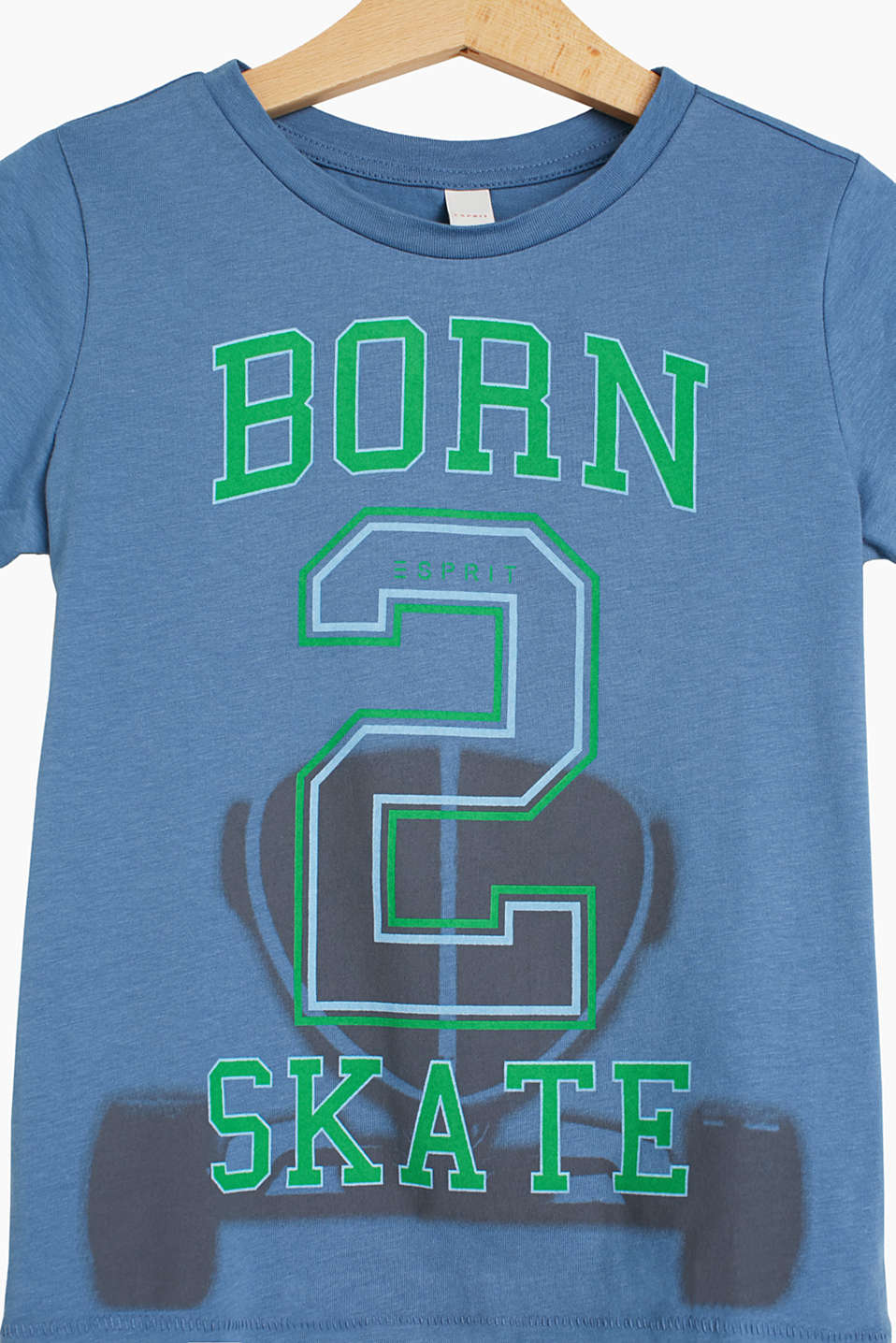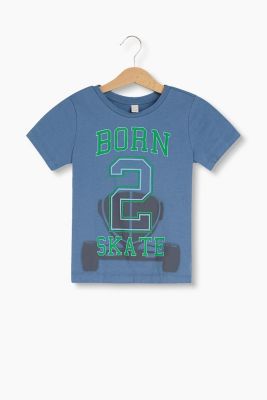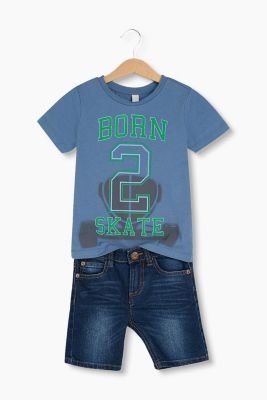 RJ10084
Melange T-shirt with a skater print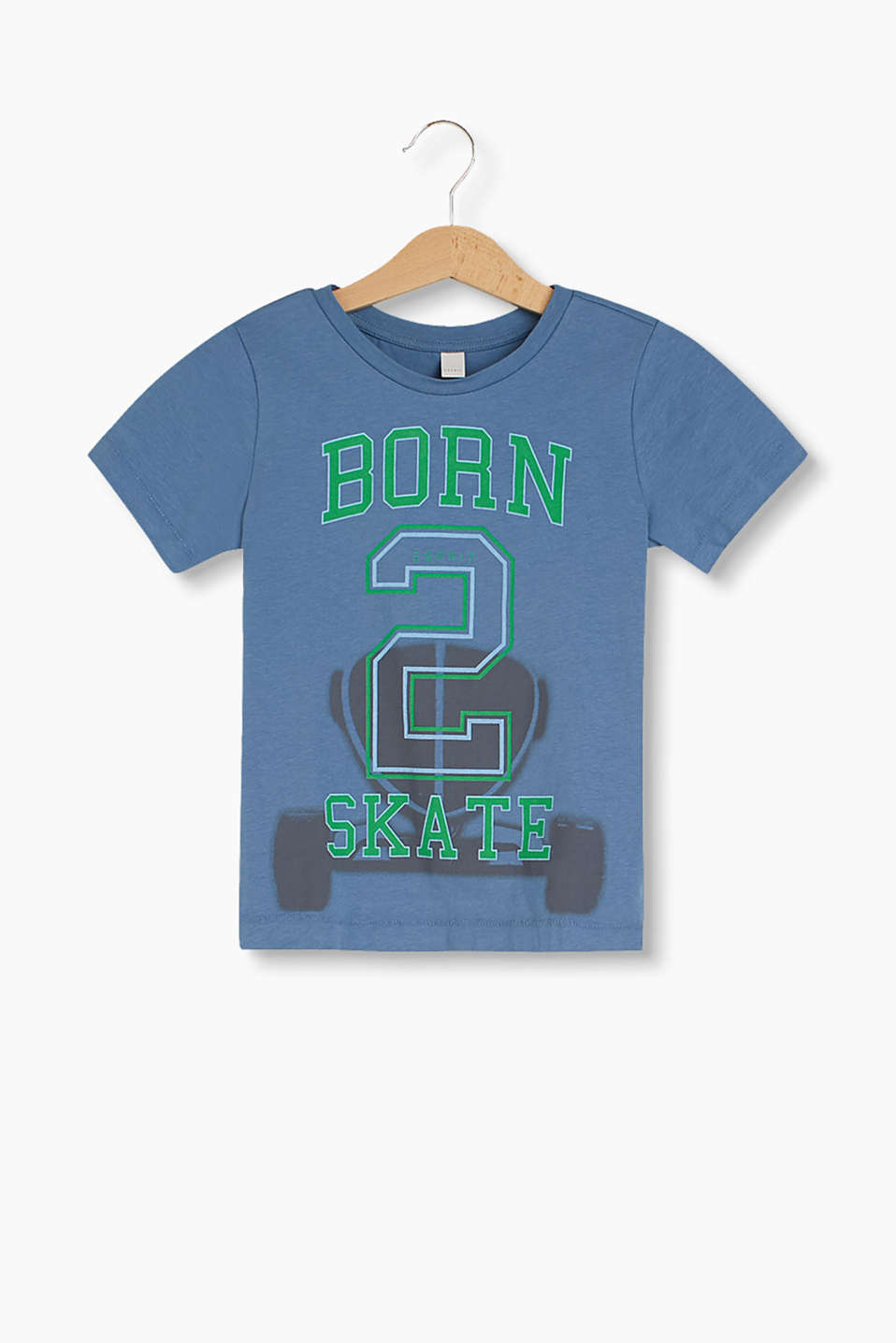 RJ10084
Melange T-shirt with a cool, skater print
The cool, eye-catching skater print on the front of this T-shirt made of lightweight, melange jersey is absolutely awesome!
The cheeky statements and skate motifs make the front look super cool.
The back and sleeves come in unembellished, melange fabric.
The deep, round neckline is edged with a finely ribbed trim.