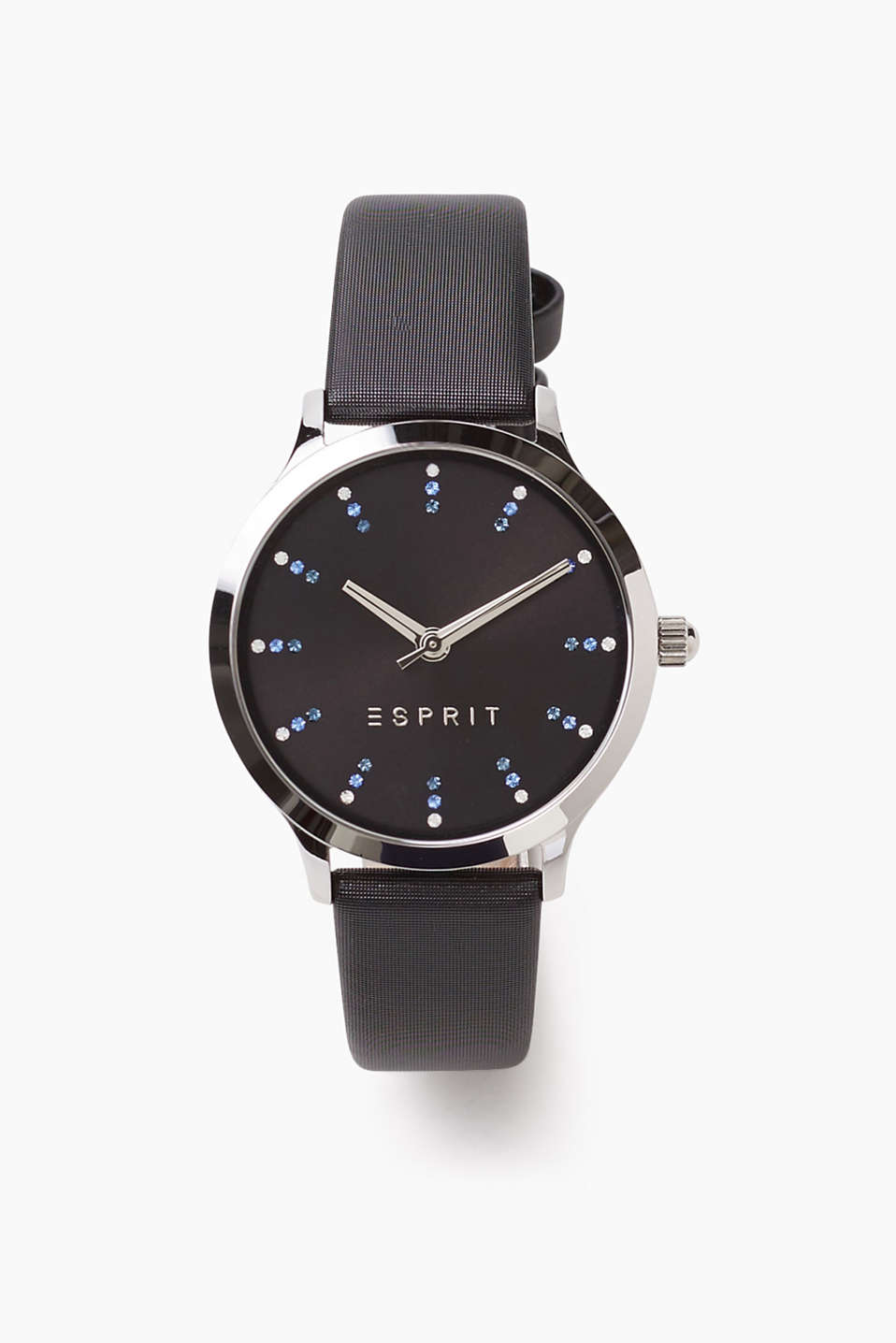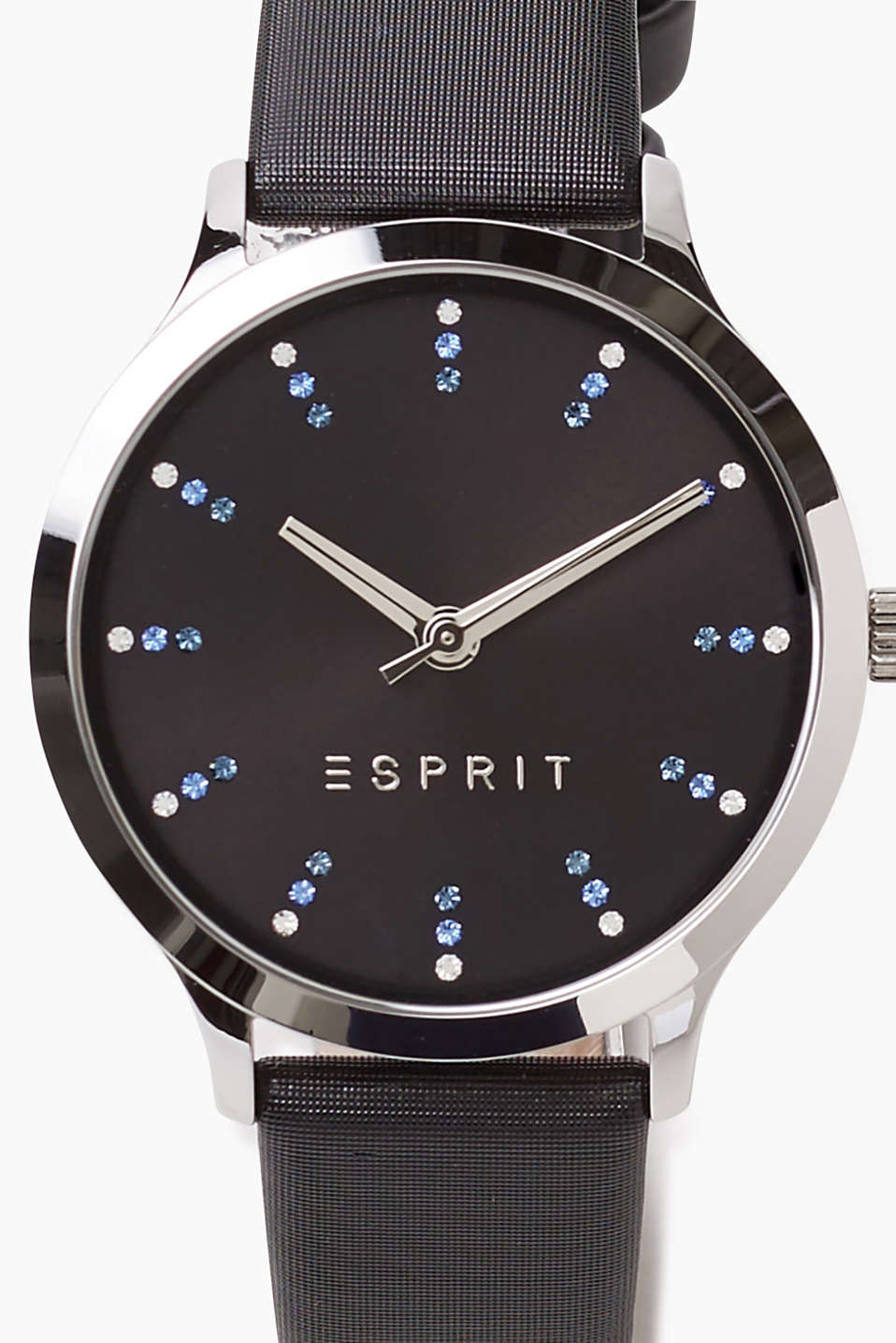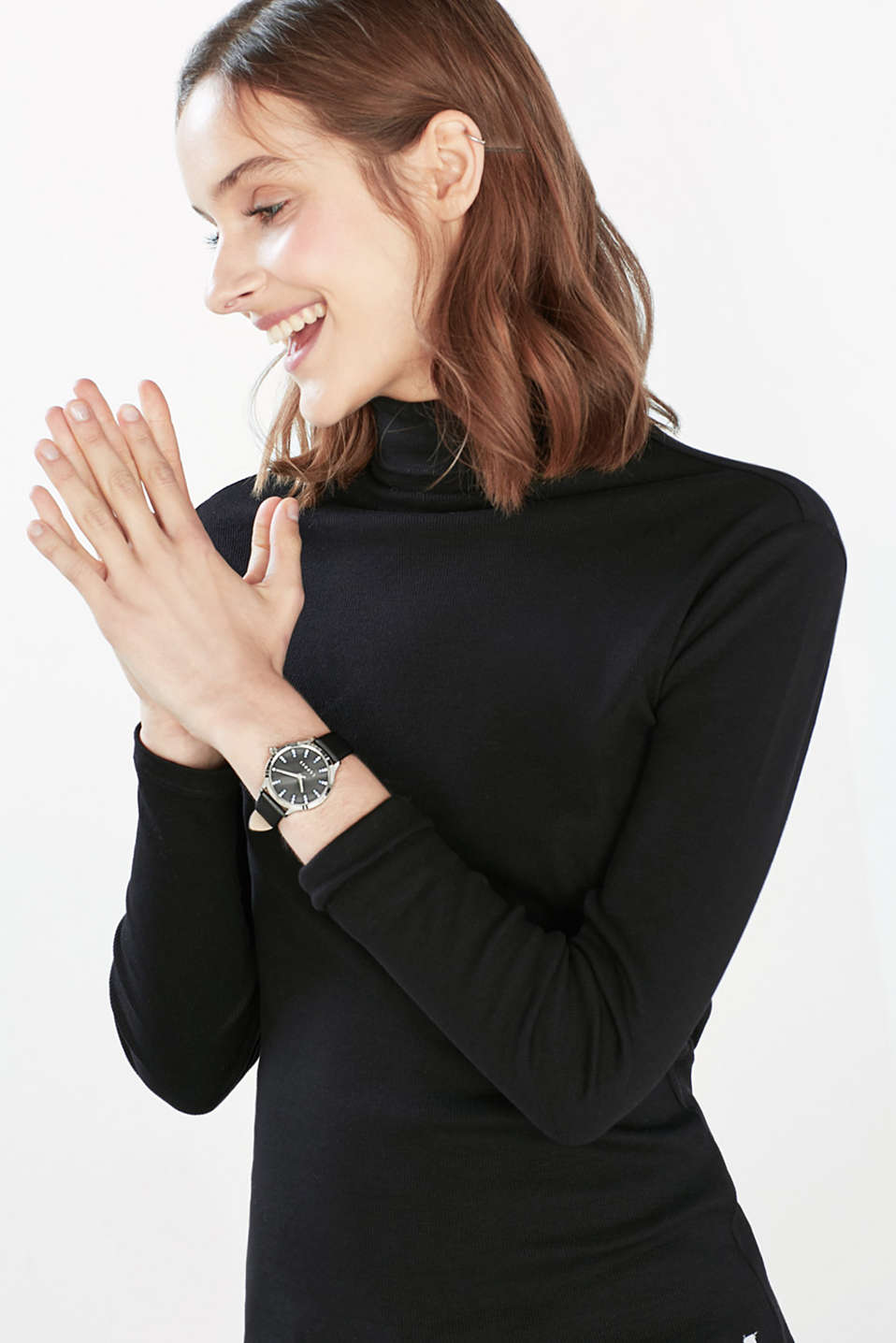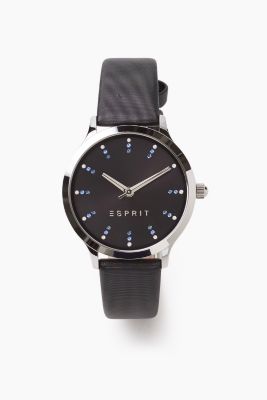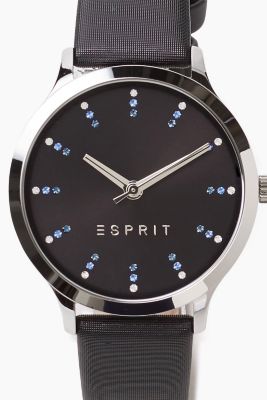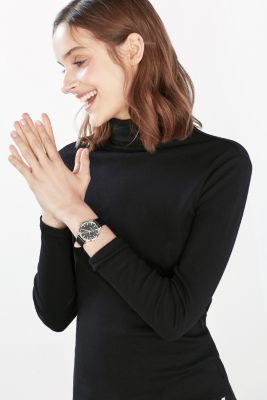 ES109292003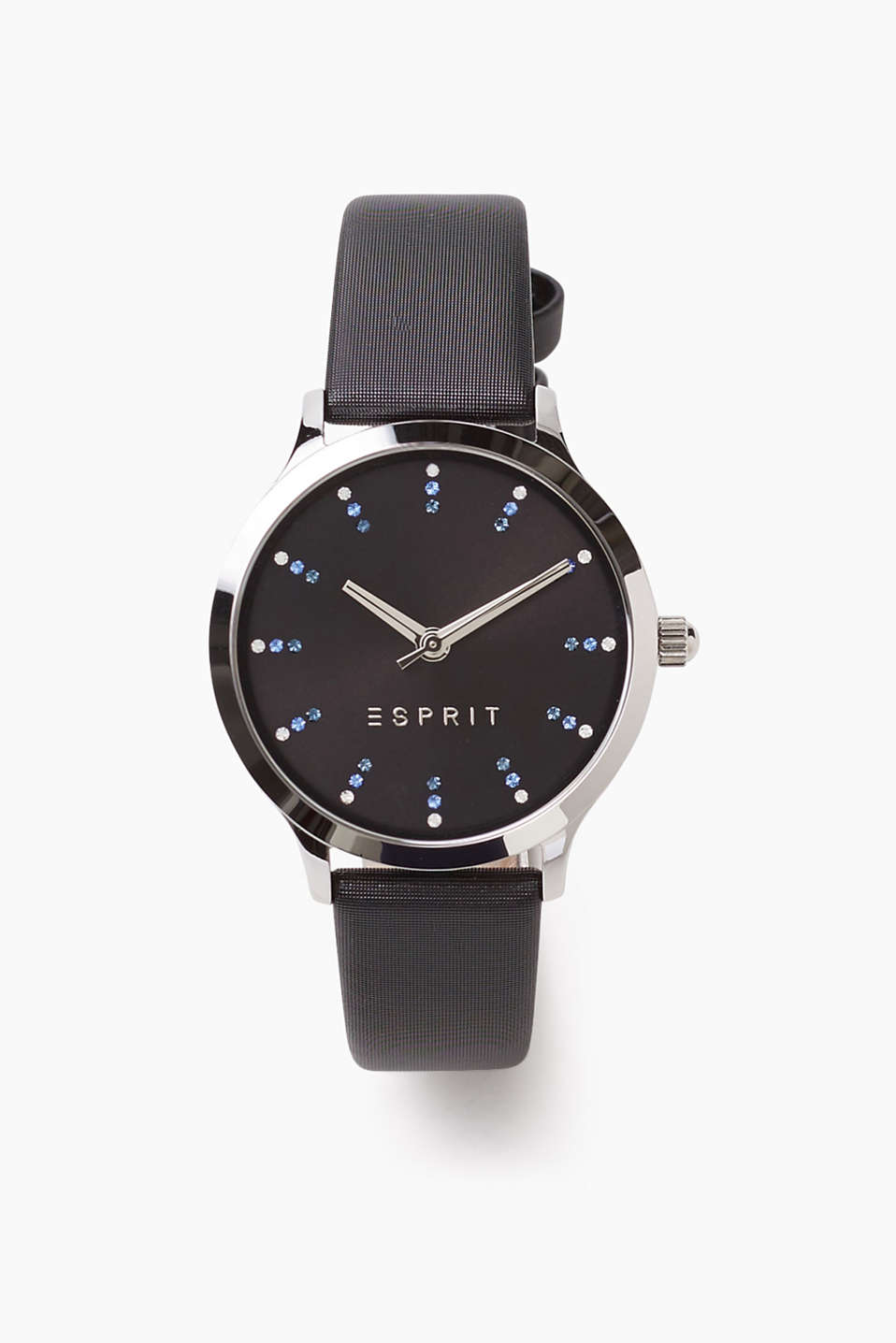 ES109292003
Watch with stainless steel casing, rhinestones in blue tones and satin-covered leather strap, Ø approx. 35 mm
We love gloss! Shimmering zirconia stones in white, blue and dark blue grades mark the hours on the dial. Additionally, the leather strap is covered with shiny satin.
This polished stainless steel watch has a precise, silent quartz mechanism and a high-quality crystal made of flat mineral glass.
The strap fastens with a pin buckle.
The watch is water-resistant to 3 bar: splash protected, can be worn for normal, everyday activities where water splashing may occur (e.g. hand washing, rain etc.) but should not be exposed to water pressure.
The high-quality cardboard box can be used for storage and gift packaging.
The manufacturer guarantee is valid for 24 months. Please refer to the accompanying information.
Size info
Casing: Ø approx. 35 mm
Strap: width approx. 15 mm